Who doesn't wish for comfort- a home free of hassle? No one!
Perhaps, that's why new technological gadgets meant for ease in the home are introduced into the market almost every day. This way, we get closer and closer to becoming totally technologically dependent- a life entirely relieved of stress.
It has just been a few years since home assistants were introduced. Now, look- you could even control the blender from your phone! The kitchen is considered the heart of the home; and, you wouldn't want the heart to be over-stressed. With this in mind, we have collated a list of gadgets you should consider integrating into your smart kitchen. Check them out:
How To Make Coffee With Your Smartphone: Introducing Behmor Connected Coffee Maker
In my home, coffee is definitely a must-take every morning. Certainly, there is something about it that makes me ready for the day. But, here lies the problem- I'm totally a mess at brewing coffee. So, instead of starting my day with an amazing cup of espresso, I end up with a disappointing one. This went on…until I came across Behmor coffee maker.
Imagine being able to brew your coffee right from your smartphone…yeah, cool. That's what Behmor brings to the table. It's adjustable settings for temperature ranges and pre-sock complements its user-friendly nature. Surely, there would be at least an extra cup if you brew filling up its 8-cup capacity.
What's more, is that you could control the whole brewing process using Alexa- even on your bed! Definitely, Behmor is ensuring that you have a variety of commercial methods of brewing coffee through a convenient means. Lest I forgot; its app engages your phone GPS in the calibration of the exact geographical elevation of your location and makes use of the calculations derived to achieve your preferred temperature range. In summary: it is efficient.
Freedom From The Hassle Of Shopping With Hiku- The Shopping Assistant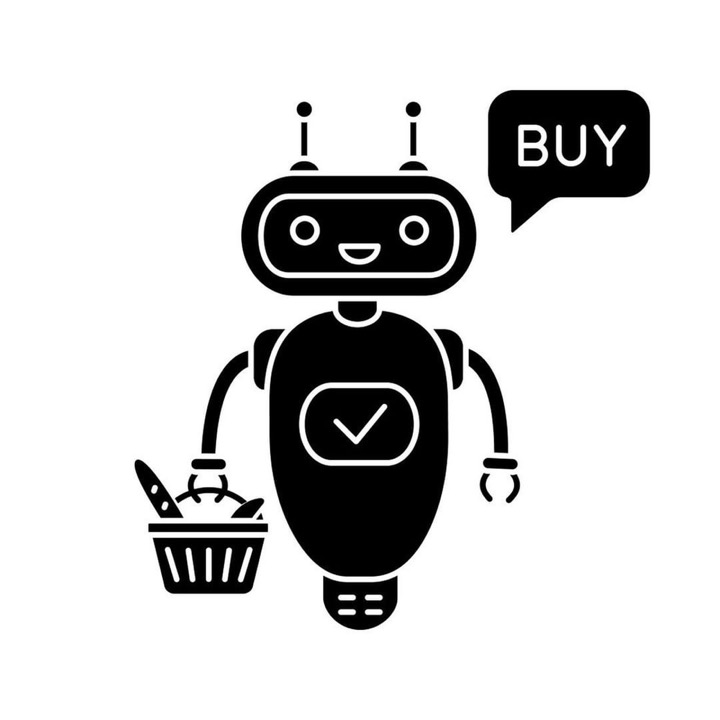 Visualize a parallel universe where you don't have to go grocery shopping. Well, the new sets of kitchen gadgets Hiku labs present each year certainly give us a glimpse into such a future. In the meantime, we have Hiku- the shopping assistant.
Sincerely, if I had to choose between going to the grocery store every weekend and spending some $50 on this gadget, I would go with the latter. How does it work? Simple: With the aid of a magnet, it fixes itself firmly in your freezer. We all have different things on our minds; family, career, relationships, finance… recalling to add a bottle of milk to your grocery list would be the last thing on your mind. So, Hiku steps in. Its in-built technology allows for it to scan the barcode of finished items in the house, and make a compilation for your next visit to the store.
That's not all- newer versions of Hiku stepped up the game. In addition to collating the grocery list, you can now place an order using Hiku. You would have the goods right at your doorsteps. So, you see- the parallel universe you visualized is here with Hiku.
Keep Your Kitchen Heat-Free: Get An Air Conditioner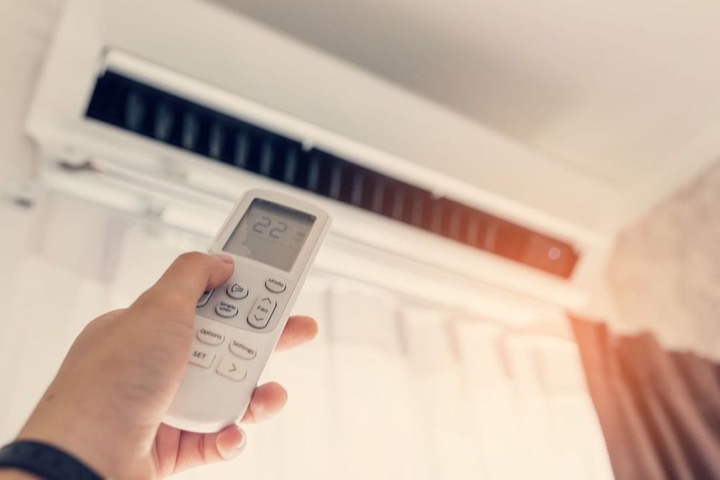 With the number of electrical appliances installed in your 'smart' kitchen, chances are high that just as the amount of ease-of-cooking increases, congestion shoots up. This is not particularly good for the food items that have lower optimum temperatures. So, in order to make your kitchen mutually smart and healthy, integrate an air conditioner into your kitchen. Not just anyone; your kitchen deserves a powerful one. One such as the Whynter ARC-14SH (review on CoolAndPortable)
For sure, with its tremendous 14,000btu cooling capacity and a 35.5-inch height coupled with an 80-pound weight, this cooler isn't just powerful; it is also large. However, despite this mass, it is surprisingly portable: the unit features four multidirectional wheels which facilitates easy movement.
In order to prevent air pollution as well as promote a healthy kitchen, this air conditioner is CPC-free and is built using eco-friendly technology which uses a minimum amount of energy. It also features a highly efficient auto-drain tank which was included so as to avoid the accumulation of condensate in the collection tank; meaning you could go for days without bothering about water accumulation. What's more, is that the water the air conditioner acquires from the air is channeled towards producing cleaner air.
Welcome To A Future Of Touchscreen Refrigerators With Samsung 4-Door Refrigerator With Family Hub
In time past, the refrigerator was the notice board of the house: where you can paste a sticky note of a to-do list or even kid drawings. It was where the family would gather to chat about the day's event. A family is a small unit we all love to connect with. Perhaps, that's why we won't start dinner if any member of the family is absent.
The world is changing; technology is improving and communication just got better with this refrigerator. Thanks to Samsung Family Hub refrigerator; we now have a smart refrigerator- one with a 21.5-inch touch screen pad. You can now send messages to family members over a connected network and make announcements about what you are having for dinner or who is coming over for lunch. You can allow the kids to draw pictures and then send them to granny- with a single touch.
It doesn't just connect the family together, Samsung integrated a temperature-control app- which shows the core purpose of the app was not forgotten. In order to personalize this appliance, you can now speak to the voice assistant- Bixby. Imagine being able to leave messages for a specific kid; the message would be played for that kid alone on voice recognition. Also, it connects and tracks other home gadgets; as well as featuring a lot of games and music so as to entertain the family during dinner.
Wrapping Up
The future is now- why waste any more time on kitchen tasks that can be carried out with smart gadgets?