Juicing is a popular trend for weight loss and overall good health in today's world. When you juice your fruits and vegetables, you will get a whole lot of nutrients packed into a more manageable juice or smoothie drink. With all the health benefits you can get from juicing, what's the best way to start? And, what equipment do you need? You can get a juicer or look into the best blender for juicing, depending on what you want to get out of your juicing diet.
Benefits of Using a Blender for Juicing
Juicers and blenders work differently. While a juicer extracts all of the pulp from the fruits and veggies you put in, a blender will grind everything up into a thicker smoothie drink instead. Both are great for your health, but juicers lose the added health benefits from fiber while blenders allow you to keep that fiber in your diet as well.
There are benefits to both of these methods. Keeping the fiber will mean fewer nutrients get absorbed, yet leaving the fiber behind means you won't get that essential part of your digestion and you will process all of the nutrients from the meal very quickly instead of spreading it over time. Both juicing and blending can be great, but making smoothies with your blender is a good way to get started if you haven't really been a juice before!
Here's a great video to help you understand the difference between juicing and blending better:
How to Choose the Best Blender for Juicing
What should you consider when you're looking for the best blender for juicing? Here are the factors I would suggest you look at:
1. Immersion versus standing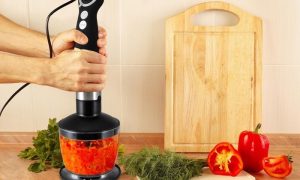 There are quite a few different types of blenders, but the most noticeably different ones are the standing blenders versus the immersion blenders.
If you're looking to make smoothies, you should not get an immersion blender. These are more effective for cooking applications and aren't really a great idea for juicers.

2. Power of the blade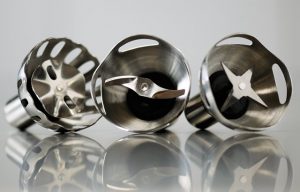 Cutting power is very important when you want to make a smoothie. Some blenders are not powerful enough to cut through a large stack of fruits and veggies, and you may need to put some effort in to make it actually grind up your load of food.
This is not ideal, and it's better to look for a powerful blender that won't give you any trouble with this.

3. Size of the pitcher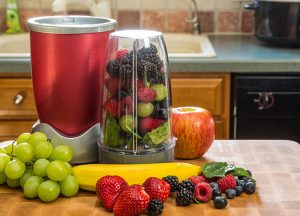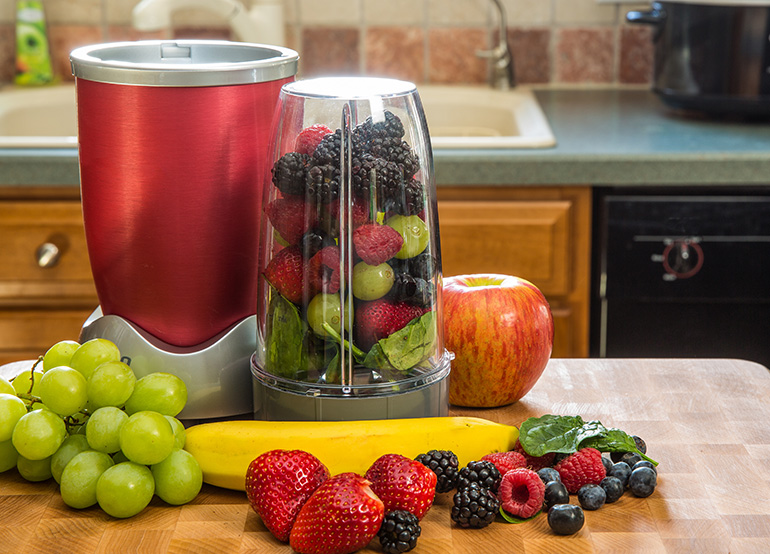 How large of a juicing smoothie do you want to make? Are you making an individual serving size, a family serving, or creating a few cups to save for later? All of this matters when you're choosing the size of the pitcher your blender should have.
There are tiny blenders with single-serving containers and large, family-sized blenders with enormous pitchers, as well as everything in between. Choose what you want based on how large of a smoothie you will be making at once.

4. Materials used (durability)
What is the blender made of? Plastic is a durable and long-lasting option, but glass is much more attractive and it does not warp with heat. Metal is also an option, although it's not ideal because you can't see what's happening inside the blender itself. What quality is most important to you.
5. Your budget
Blenders can cost less than $20 or more than $200, so it's best to set yourself a budget and stick to it. Even if you can't budget very much, you should be able to find something that meets enough of your needs to make great smoothies and juices.
6. Features and controls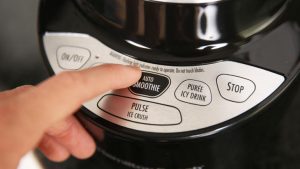 Blenders can offer you a lot of extra features and various controls for the speed and power of the cut you're making. Not every feature is important, and you should never pay extra for a feature that you will probably never need.
However, some very important features include adjustable speeds and pulse mode. These are standard features on most good blenders. If anything else is important to you, look for that specific feature on your blender.

7. Cleaning
If you dread cleaning your blender after using it, you're much less likely to use it at all. Find a blender that is easy to clean and won't take up too much of your time when you're done with your smoothie.
8. Aesthetics and looks
Looks certainly aren't the most important thing about a blender, but they do play into the equation. You will be happier if you choose a blender that you like the look of, even if that doesn't necessarily change the quality of the smoothies you make. This should not be your main concern, but you do need to pay attention to it still!
Best Juicing Blender Reviews
Here are what I would consider to be some of the best blenders for juicing that you can find: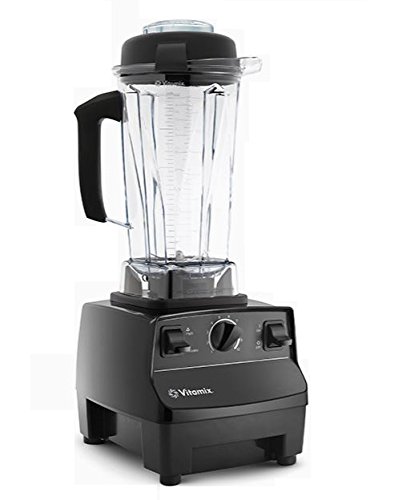 This blender contains a 64oz pitcher, which is a large size that's great for family-sized smoothies or else a big batch for yourself. Even with such a large container, the blades have enough power and speed to cut up whatever ingredients you place inside the pitcher. Anything from tiny chia seeds to carrots or grapes can be ground up into a delicious smoothie with the press of a button.
A Vitamix may be outside of most people's budget, as it is one of the most well-known brands on the market right now. The price on this blender is a bit exaggerated, as there are some lower priced models that can do the same things. However, there is a higher assurance of quality when you get a Vitamix versus one of the lesser known brands, because these are known to be high quality and long-lasting.
You can turn the blender on and off with one switch, use pulse mode to put it on full power with a different switch, and adjust the speed of the blades with the twist of a lever. These simple options are enough to get done anything you need without making the machine too complicated or too inefficient.
The blades of the Vitamix 5200 can actually heat up some foods by creating friction in the pitcher. When you leave food in the blender for long enough, it will warm up for you and make a nice treat.
Pros
Made in the USA from BPA-free materials.
You can use it for years without it breaking.
Well-built and put together to last.
Grinds everything down into a fine smoothie without chunks.
Cons
Some newer models have issues with a seal disintegrating around the blade and releasing some materials into whatever you are blending.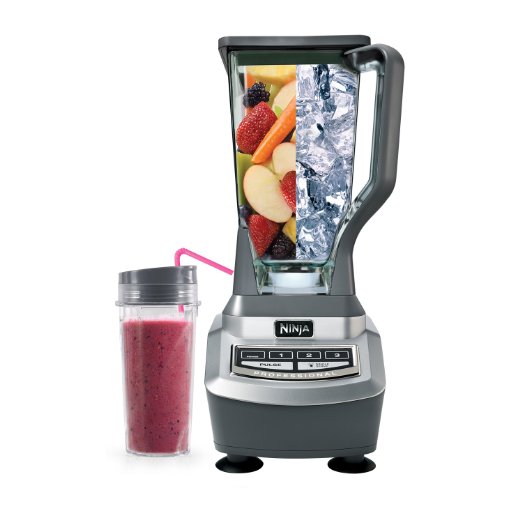 There are three different models of this Ninja professional blender. You can get the standard 1000-watt model, the 1100 watt with single serve, and the 1100 with single serve and a wide base. The standard blender has a 72oz pitcher, while the single serve containers are 16oz each (you get 2 with the blender).
Ninja has made a convenient blender set, but it's not a great choice for anyone that wants to blend up more frozen drinks and foods than room-temperature juices. The problem is that it's made almost entirely from plastic, except for the blades, and it just doesn't hold up well enough over time when you are constantly grinding away at ice cubes and frozen fruits.
Choose between 3 different levels of power at the push of a button, and also the pulse button to grind away foods at your will. If you choose the single serve model, there is an extra button you can press that will grind evenly in the smaller sized container. It is a powerful blender capable of making a smoothie out of almost any fruits or veggies that you could think of, including hard foods like carrots or apples. Even ice cubes get well blended into the mix if you want a cold smoothie.
Pros
Plastic is BPA free and safe to wash in the dishwasher.
Single serve containers are very effective and great for avoiding waste.
Good value for the money.
Cons
Plastic materials may start to chip if you blend ice frequently.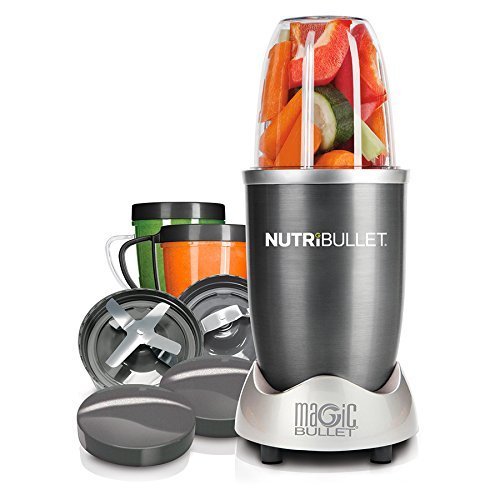 This system is ideal for personal size blending and is not as good for large batches. It comes with 2 different sized containers with their lids and blades that attach onto the blender itself. The 600-watt motor easily makes a smoothie out of whatever you put in it. Magic Bullet has a great design for personal blending, as the containers you blend in have sealing lids with handles, so they can be the same cups you drink from instead of having to transfer the blend and lose some of it.
While it is a highly versatile blender, it's not the best at anything it does. Blenders that focus on single-serve only or large batches only will always outmatch this blender in performance. Unless you're looking for something that's good for general use and gives you a variety of options, this is not the best choice.
2 different types of blades are included that are both effective for different types of fruits or vegetables, making it easy to grind up anything you want in your next smoothie.
Pros
1-year limited warranty from the manufacturer.
Breaks down all parts of the blended foods to release the nutrients more easily.
Only 1 speed for your convenience.
BPA-free plastic used, and all plastic pieces are dishwasher safe.
Cons
If you don't seal the lid tightly enough or hold the container as it blends, you may experience nasty leaks.
Customer service can be very poor if there is an issue.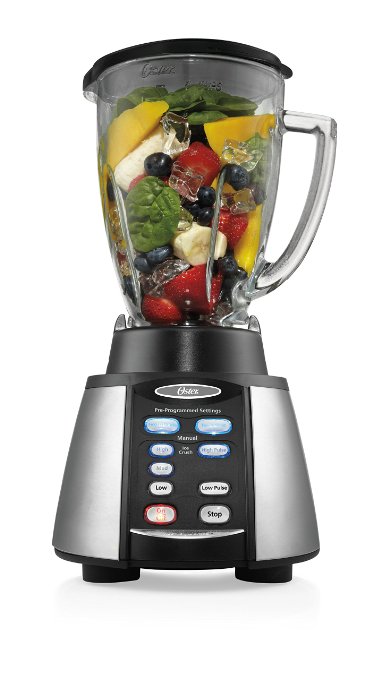 This is a great blender for anyone that wants more control over what's going on with their appliance. You have a lot of options to help you blend your recipes properly, including multiple ice blending settings, a frozen drink button, and a food chop button. You can also pulse the blender with low or high power. Whenever your recipe is finished, just click stop and remove the blending pitcher from the base.
With the Oster blender, you get 1000 watts of regular power and 600 watts of blending power, making it a great tool for grinding up anything you throw its way. Apples, seeds, nuts, protein shakes, and frozen fruits can be ground up well in this blender. They may not end up as smooth as in some of the higher end blenders, but they will be well broken up.
One of the very nice features of this blender is the smart technology used for the blade. If there is any jam, the blades will automatically switch to reverse and continue mixing up the foods. However, this smart feature also causes some irritation as it often causes whatever you are blending to spill out of the lid. This happens especially if you put a lot into the blender. The sudden change in direction of the liquids will make them jump up and out of the lid.
Pros
Glass pitcher is dishwasher safe and very easy to clean.
The blade has 6 points, making it very effective for pulverizing fruits and vegetables quickly.
Smart settings help to eliminate jams in the blending process.
You can make smooth butters in this blender.
Cons
Lid doesn't stay put well if you fill this up all the way.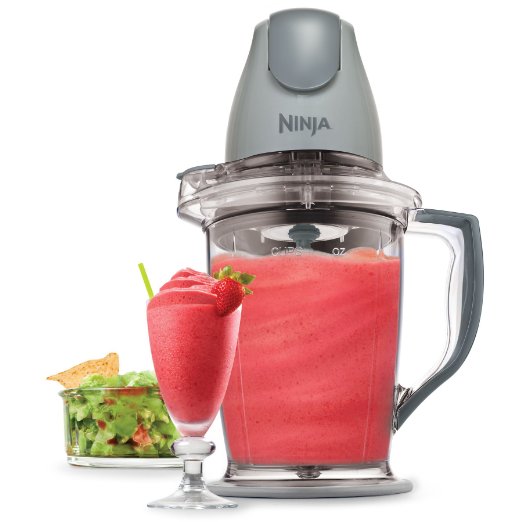 This Ninja blender has a unique design that is unlike a lot of other blenders on the market. Instead of the pitcher resting on the base, the base is placed on top of the pitcher and a long blade goes from the bottom of the pitcher all the way to the base. There are 4 blades along this central blade, creating an even stronger cutting power. The included pitcher is 48oz, a good size for food prep and many different drink recipes. A mixer bowl is also included with the standard blender set.
You can get this model in the standard 400 watts, 450 watts, the small express chop set or the fully inclusive professional set. These are not very powerful blenders. You won't be able to grind many harder ingredients as easily and it takes longer to get the smooth texture you will want in a drink. If you don't mind blending up your drink for an extra minute or two, this blender will be an okay choice for you as a budget-friendly option.
Pros
1-year warranty.
All washable pieces in this set are BPA-free and dishwasher safe.
Great for blending green vegetables.
Easy to set up and use whenever you need it.
Small size is easy to store when you're not using it.
Cons
Lid can give issues with slight leaks. If you for long minutes at a time, it may create too much heat where the lid meets the blade.
Bowls and containers don't always wash well in the dishwasher.
Conclusion
Out of these 5 blenders, the one I would most recommend for juicing is the Magic Bullet NutriBullet 12-piece set. In my opinion, this is the best blender for juicing on the list, because it is very convenient for single-servings. You can blend your ingredients easily and then drink them from the same cup you made them in. The Nutribullet is a useful addition to any juicer's kitchen, because of the smooth drinks that come out after you blend away.
It also fits well into most people's budgets, unlike the Vitamix or Ninja blenders. Even though it's more of a budget device, it's still durable and has enough features for most people's needs. The only thing it lacks is the power of some of the other models, because it may not do as well when blending harder items such as ice, nuts, and seeds.
Do you feel like this guide has helped you? If you have any questions or you'd like to add something, I'd love to hear from you in the comments below!