Even though broiler pans are not that much used since grill pans gained popularity, they are still the best choice for oven roasting. Some food just tastes better when broiled, all those juices that are collected in a pan give the food a special flavor.

My family loves to have a broiled chicken for a Sunday lunch. They claim that there is nothing juicier and nothing makes them that hungry just by looking at it.
There are some things that you need to keep in check while finding the best broiler pan you can, all of those things are listed below, to make your search effortless.
What is a Broiler Pan?
If you are not familiar with what a broiling pan is, it is a piece of
cookware that usually comes with a gas stove
or electric. It has a shape and size that is similar to a baking or cookie sheet. But it differs from the pan because it has a
grate on top that allow drippings to be collected below the meat
.
What are The Benefits of Broiling?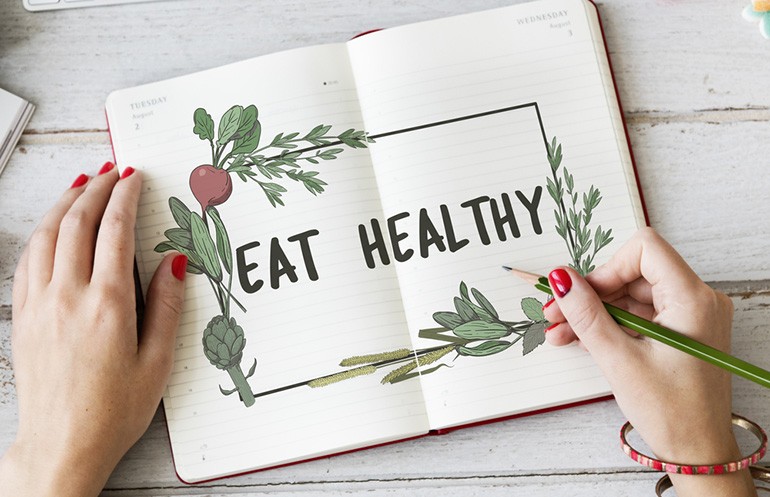 According to experts, broiling offers lots of health benefits. These are as follows:
The process reduces fat in meat.
When you cook meat in a broiling pan, you place it on the pan for a long period of time. As it cooks, the fat melts and will drip below the meat onto the bottom of the pan. The broiler can help to eliminate the little fat pieces that you may have left behind while trimming the fats. I've had a specifically hard time reducing my kids' fat intake and broiler pan contributed to my efforts significantly!
It cooks food faster.
The broiler is designed to cook food fast using high heat. As a result, you can find time to cook healthy dishes and have two energetic kids at the same time.
It uses less oil.
Unlike frying, broiling food requires less oil. In fact, at times, it would not even require oil at all because the high heat makes the meat release its juices and cook in them.
Without oil, you can be able to enjoy flavorful dishes without consuming too much calories and without worrying that your cholesterol levels will go through the roof. Same goes for your family members; my hubby was a bit skeptical at first, but later he realized it is a smart decision to use less oil in cooking.
This cooking method is suitable for fragile cuts of meat.
If you are working with thinly sliced steak or chicken slices, broiling is the best way to go. This is because by using this process you cook the meat without tearing them apart. The high heat can sear the sides of the meat that minimizes the risk of tearing.
Why Replace Your Broiler Pan?
While broiler pans promote a healthy way of cooking meals, it comes with one problem—the adhesion of food to its surface. Regardless of what you are cooking, being that meat, cheese, potatoes, fish or something else, you cannot prevent a few parts of the food to adhere to it which may lead to the wearing out of the pan's non-stick coating.
If you want to prevent this food maiming from happening, the best thing that you can do is to replace your old worn out pan with a brand new fully coated pan.
To prolong the life of your broiler pan, you should clean it properly. Get to know how you can do that by watching this video:
How to buy A Broiler Pan
If you want to find the good broiler pan for your needs, here are some of the things that you should keep in mind:
Determine how often you will be using your pan.
If you are just starting out on your broiler journey and you are still just getting the hang of it, you may want to opt for a basic and simple broiler pan.
On the other hand, a talented or experienced home cook who uses a broiler pan on a daily basis may enjoy plenty of benefits from using a durable broiler pan with non-stick coating.
Identify what meals you would want to cook in the pan.

Do you plan on cooking meats or vegetables? If you will mostly cook vegetables, you should opt for a broiler pan with more surface area that you can place on the top rack. I bought that type of pan when my kids were really small, and it was amazing for multiple types of meals.
If you will be cooking meats, it is best that you choose a broiler pan with grill-style racks or wide slits so the drippings would be completely drained. (Reference: Globo Surf)
5 Best Broiler Pan Reviews
Of course, you would want to know what is the best one in the market these days. Don't worry! I have narrowed down the choices to these 5 broiler pan brands. The information provided below can help you decide which pan suits your (and your family) needs the most!
The best thing about all pans from Granite Ware set is that they are made with carbon steel cores that saves energy, cooks more evenly, and browns better.
The porcelain enamel surface is naturally non-stick, non-porous, and inert, meaning, it does not leach metal, chemicals, or other substances into your food.
The porcelain is fused with the steel at an elevated temperature of 2000 ℉ that gives the pans their smooth surface and makes them dishwasher safe.
However, the surface properties are similar to glass, so chipping or cracking may occur when the pans are dropped. My older daughter accidentally pushed one from the countertop, and guess what happened.
Also, users have noticed warping of the material when used directly on the heating elements of a broiler. Otherwise, the performance of this cookware remains at the optimum. I didn't experience that so far.
Included in 3-piece bake, broil, and grill set is a perforated tray, ideal for cooking fish and vegetables. I even managed to make lasagna and used it as a roasting pan. Because of the nice presentable design, you can cook and serve your food right on the pan itself.
I used all three pieces directly in the oven and on the barbecue grill. The grill rack can be used to broil meat in the oven, and the pan bottom can be used to catch drippings and keep your oven clean.
The set includes an 8" long by 13" wide by .50" high broiler grill pan, a 9" long by 14" wide by 2" high roasting pan, and a rack.
Things I liked
Manufactured in the USA.
Free of PTFE, PFOA, and other harmful chemicals.
Safe and durable steel construction.
Energy efficient.
Cooks evenly through the even heat distribution.
Better browning.
Inert, non-porous, non-stick surface.
Dishwasher safe.
1 year warranty.
Easy to clean.
Things I didn't like
Some users complained of warping.
Tend to stain from burnt drippings that can be cleaned using a steel scrubber.
General Electric (GE), an original equipment manufacturer, has been known to produce quality oven and cooktop accessories for years. I had the experience with some of their kitchenware and I was quite pleased with it. One of these accessories which is also a genuine replacement part is its large broiler pan that comes with a complementary rack. I really love that one.
The pan is made of a solid black ceramic material. It has a serrated design and venting slits to help ensure that your food cooks perfectly and evenly every time you use it. The pan is also dishwasher safe.
Unfortunately, sometimes everything sticks to the pan, even after I spray the non-stick spray. This makes it very hard to clean, especially if you don't want to use abrasive cleaners so as not to damage the coating.
Durably constructed, the pan is also suitable for high-temperature broiling without being damaged or warped. The large surface area and capacity also allow you to cook large family size portions in a single broil.
You can use it to cook vegetables, seafood, or meat for a quick, delicious meal. The pan is 12.75" wide, 1.25" high, and 16.5" long. It comes with a raised cooling rack that drains your food from juices and drippings to prevent them from being soggy.
Things I liked
Versatile- can be used for broiling, baking, and grilling.
Drains oil and juices from food as you cook.
Large capacity.
The color and design matches most stoves.
Elegant, stylish appearance.
Fits perfectly in new GE stoves.
Things I didn't like
Complaints about food sticking to the surface.
Can cause grime and food particles to stick, making it harder to clean.
The dual-purpose convection broil and bake pan from Range Kleen features a stick-free porcelain finish on steel, which allows you to cook more healthy foods without the need for oil or grease. This also makes for easier cleaning, dishwasher safety, and durability.
The small size makes it suitable for condos and apartments, or even RV's and campers with limited spaces. It is also perfect for small families and bachelors for cooking smaller batches or meal portions.
However, this small size was a hassle when I had to cook for bigger get-togethers, because I needed several pans and had to cook in several batches to cook enough food, which is not very practical or cost-efficient.
The set includes an 8.5" by 13" porcelain broiler piece and a bonus scraper. The pan can be used both as a baking dish and a broiler pan.
This product boasts a sturdy steel construction with a non-stick finish for a hassle-free cooking time and washing. You can use it to bake juicy, tender meat dishes, barbecue, steaks, fish, vegetables, and many more.
Things I liked
Non-stick and durable porcelain finish.
Easy cleaning.
Dishwasher safe.
Heavy duty construction.
Resistant to stains and shattering.
Dual purpose.
Things I didn't like
The top is a little harder to clean completely.
Small size requires multiple pans or batches to cook for a large family.
Problems with pieces breaking off in the dishwasher.
The common problem with non-stick pans is that the non-stick coatings tend to wear down and chip off eventually, leaving portions of metal exposed and exposing your food to potentially harmful chemicals. Since this pan has no non-stick coating, this health concern will not be a problem for you.
Instead of a nonstick coating, this broiler pan from Norpro features a smooth stainless steel design that makes it sturdy, highly durable, and easy to clean. It also feels pretty strong in the hands.
The whole set comes with a bottom pan and a diamond perforated top pan that drains the juices and fats for healthier meals while also allowing enough surface area to stay in contact with the pan to absorb the flavors.
However, I had some issues with cleaning because of these indentations. After a few months of use, grime and dirt build up and become hard to remove.
Things I liked
Solid construction.
Smooth stainless steel material.
Durable and long lasting.
Diamond perforated design for efficient draining of food.
Easy to clean.
Ideal for cooking healthy, tasty meals.
Great for serving individuals, two people, or a small family.
Things I didn't like
Small size.
No non-stick coating.
Broiling food has never been as easy as it is with this Recipe Right Broiler Pan set from Wilton. It is heavy-gauge steel constructed to provide durability and even heating, that cooks the food well and also to prevent warping.
The bottom pan also features a non-stick coating, ensuring that the food comes right off and no scraps are left. This prevents burning and saves you from cleaning stubborn stains, grease, and debris.
The price, quality, and value of this pan allows it to compete with many other top brands that bakers and chefs around the world recommend. It's very easy to use, and I think everyone will be able to use it, even if you're a beginner.
Although it is advertised to be dishwasher safe, washing with warm water and soap is recommended as the dishwasher can damage the non-stick coating. Furthermore, abrasive cleaners and metal utensils should not be used with the pan to avoid stains and chipping.
But, be careful if you end up ordering this pan, the dimensions in the description do not include the handles in the measurements. I usually check these things, and when it arrived, it was bigger because of the handles.
The pan is 14.5 by 11 inches, and these dimensions are embossed on the handles.
Things I liked
Comes at a reasonable price.
The grid can double as a grill topper.
Non-stick.
Heavy gauge steel construction.
Heats food evenly.
Easy to use.
High quality.
Things I didn't like
Not really dishwasher safe.
Published measurements include the handles so the pan is actually smaller than most people think.
Conclusion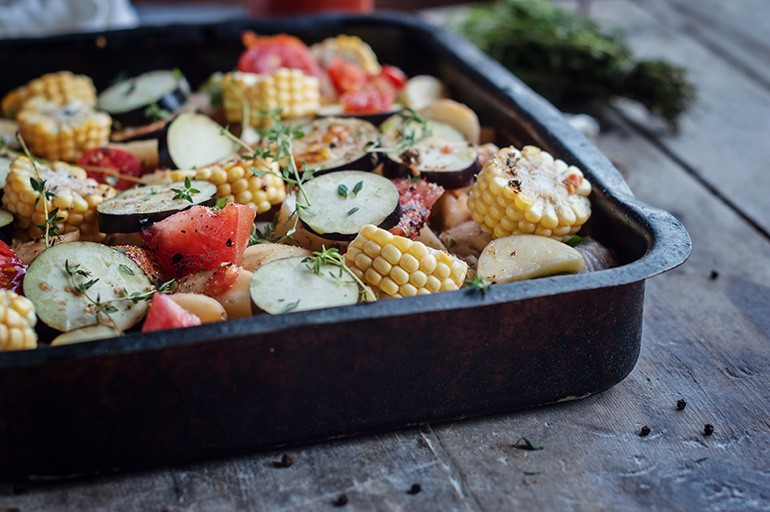 To sum up, the clear winner as the best broiler pan among the five products mentioned here is the
Range Kleen Porcelain Broil and Bake Pan
. Because of its high durability, safety, and stylish design, it is perfect for everyday use.
Although you may need more pans to cook enough for a larger family, once you know the quality of this product, you will surely want to purchase more anyway. I always choose the quality first, and get to work around the limitations it may have. Also, this pan is reasonably priced and easy to clean, perfect for busy mothers who are on a budget.

So, did you find this review helpful? If so, don't forget to share with your friends and feel free to leave comments below! You can also ask questions or any other concerns there, and we'll do our best to respond as soon as possible.