Is freezing scrambled eggs possible? You might often hear this question particularly to those who aren't aware of doing so. In cases wherein you have leftover scrambled eggs, are you stuck to the idea of throwing and putting it into waste? I hope you're not! Why? Simply because there are other options you might consider – and freezing it could be one.
Most of the time many of us don't think of freezing this recipe. Nevertheless, it is considered as a wise option to prolong its shelf life, especially if you have prepared more than what you could actually consume. So, let us further discuss the right way of freezing scrambled eggs here. Read on to learn more fellas!
Can You Freeze Scrambled Eggs?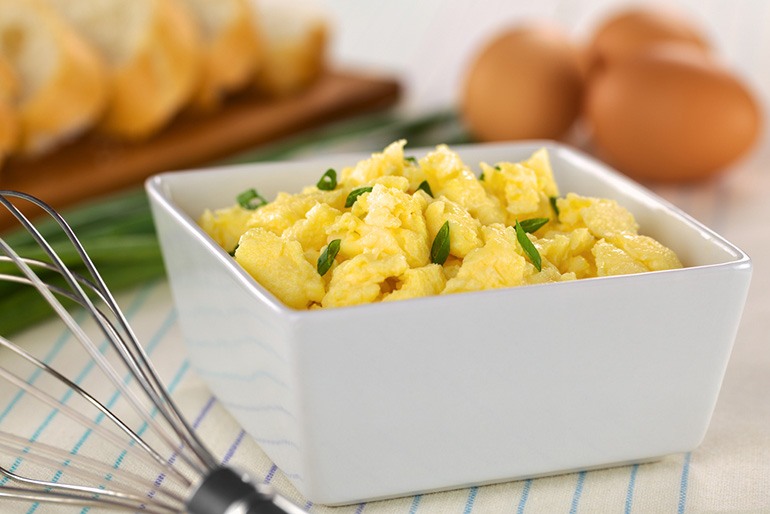 Of course, many would first ask if scrambled eggs could be frozen. And in most cases, it is not best to ask your friends about this. Why? Well, they might roll their eyes at you as if saying that it isn't possible. But the good news is that, yes, you can freeze scrambled eggs.
Freezing scrambled eggs could be your best way to extend its life, so it is still safe to be consumed later on. Don't ever hesitate to freeze scrambled eggs by putting them in the fridge. For busy individuals out there, cooking more of this dish and freezing it later is considered.
Nevertheless, ensuring that you will freeze it the right way is an important note to bear in mind. In the rest of the post, I will help you learn how to freeze scrambled eggs the right way.
How to Cook Scrambled Eggs?
Yes, I know you are familiar with cooking scrambled eggs. Still, you might consider employing some of these tricks below:
Add a bit of more salt.
Bear in mind that if there is salt, there is as well water. The salt would naturally attract moisture. And when you need to thaw the eggs, it would retain more moisture due to the help of the salt.
Undercooking the eggs a bit might be considered.
For a better textured once thawed, you can undercook the scrambled eggs. Store them while they are still runny for them to have more moisture. And when you reheat them, there will be an assurance of well-cooked eggs.
Here's a video on how to cook scrambled eggs perfectly:
Freezing Scrambled Eggs: Here's How to Do It Right
You have numbers of reasons why freezing the scrambled eggs should be considered. But whatever the reason is, it is significant that you learn the right way of freezing scrambled eggs. Here's how you can do it:
Step 1. Cook it a bit runny.
Once you have this intention of freezing and saving some of the scrambled eggs, you should take note of not cooking it well done. If you cook it a bit runny, it will make it a bit prone to a rubbery texture once reheated and thawed. It is advised that you cook it based on your favorite recipe.

Step 2. Allow them to cool.
Just let the eggs to cool off before you freeze them completely. If you freeze them while they are warm, it could lead to spoilage and might also make the freezer work harder than needed.

Step 3. Portion the scrambled eggs.
You now have to divide them into single serving portions. Filling a muffin tin or a small cup might be used to measure each portion. This might help to make the freezing in uniform. It is also handy once you need to consume only a single serving since it would be a lot easier to thaw then reheat.

Step 4. Transfer every portion to plastic wraps.
Put every serving into individual plastic wraps. You have to make sure to squeeze as much air as possible prior to closing the wrap as for preventing freezer burn.
And then, put all the wrapped scrambled eggs inside the freezer wrap and lay them down in a single layer. You might also place it in an airtight container.

Step 5. Label them.
And finally, label the freezer bag or the container having the freezing date. This would let you see how long the eggs have been sitting in the fridge. You would also know which ones are to be consumed first once you freeze them in batches at different times.
Just follow these steps in order to freeze the scrambled eggs properly.
On the other hand, you also need to be cautious of the fact the duration of scrambled eggs inside the freezer. Hardboiled eggs might last about a week once refrigerated but eggs that are cooked in some other ways, and that could be scrambled eggs, they would last in the freezer for no more than 4 days only. Refrigerating the scrambled eggs for more than the said duration might affect its palatability and texture.

How to Freeze Uncooked Scrambled Eggs?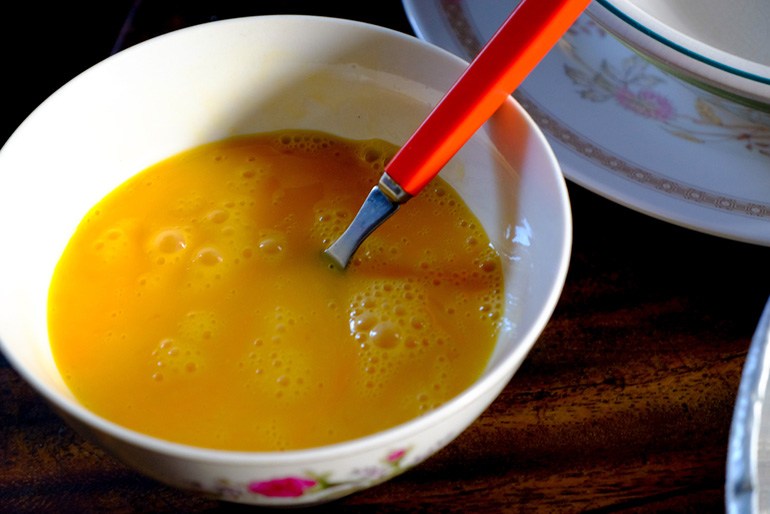 We have already discussed the process of freezing cooked scrambled eggs. But, you could also consider freezing them even if they are not yet cooked. This will allow the eggs to last to almost a year in the freezer. Still, it is recommended that you cook it within three to six months.
Now, you will ask me how to do it? Well, the process is simple, and you just need to follow this:
Crack the eggs then mix them in the bowl.
Then, add a dash of salt or even sugar for seasoning. This will not just add flavor but will also prevent having a gel-like consistency after being thawed.
Put the eggs inside the ziplock bag then seal and put mark having a date and finally freeze.
The process is so easy, right? So, even if you haven't cooked the scrambled eggs yet, you can already freeze them if you want to.
The Process of Thawing and Reheating
And now it's time to eat the frozen scrambled eggs, are you excited? Of course, there is still a process that you should follow. Don't just eat the scrambled eggs right after taking them out of the fridge. There is a need for you to thaw and reheat them properly for a better texture and taste.
For those who plan to eat their scrambled eggs the next morning, you have to follow these steps:
First, there is a need to take it out the freezer the night before.
Allow it to cool at a room temperature, and as you wake up, it would be fully thawed so ready to be reheated.
Heat the scrambled eggs. Just make sure to heat the eggs as soon as possible.
And now, to reheat them, there are several options on how you can do it like the use of stove top. And the following steps will do the job:
Put the eggs in the non-stick frying pan being seasoned with a small amount of oil.
Reheat the eggs. You have to reheat the egg in medium flame and add seasoning for improving its taste.
Or the frozen scrambled eggs might also be reheated in the microwave through these directions:
First, put it in a microwave-safe container.
Cover it and begin microwaving for up to a minute.
If the eggs are still not as hot as you want them to be, just reheat a bit longer. But if it's already heated according to your preference, you can now serve and enjoy it!
Final Thoughts
There you have it – freezing scrambled eggs is possible and doing it the right way will be a success once guided with the right information and proper steps. I hope you have learned something from this post. Just remember that both cooked and uncooked scrambled eggs could be frozen and so extend their life to be consumed later.
Watch this video to help you about freezing eggs:
Feel free to share this article and leave any comments below!